Data Governance Repository
& Data Catalog
Create and share your business information,
to understand their impact and enhance your DATA assets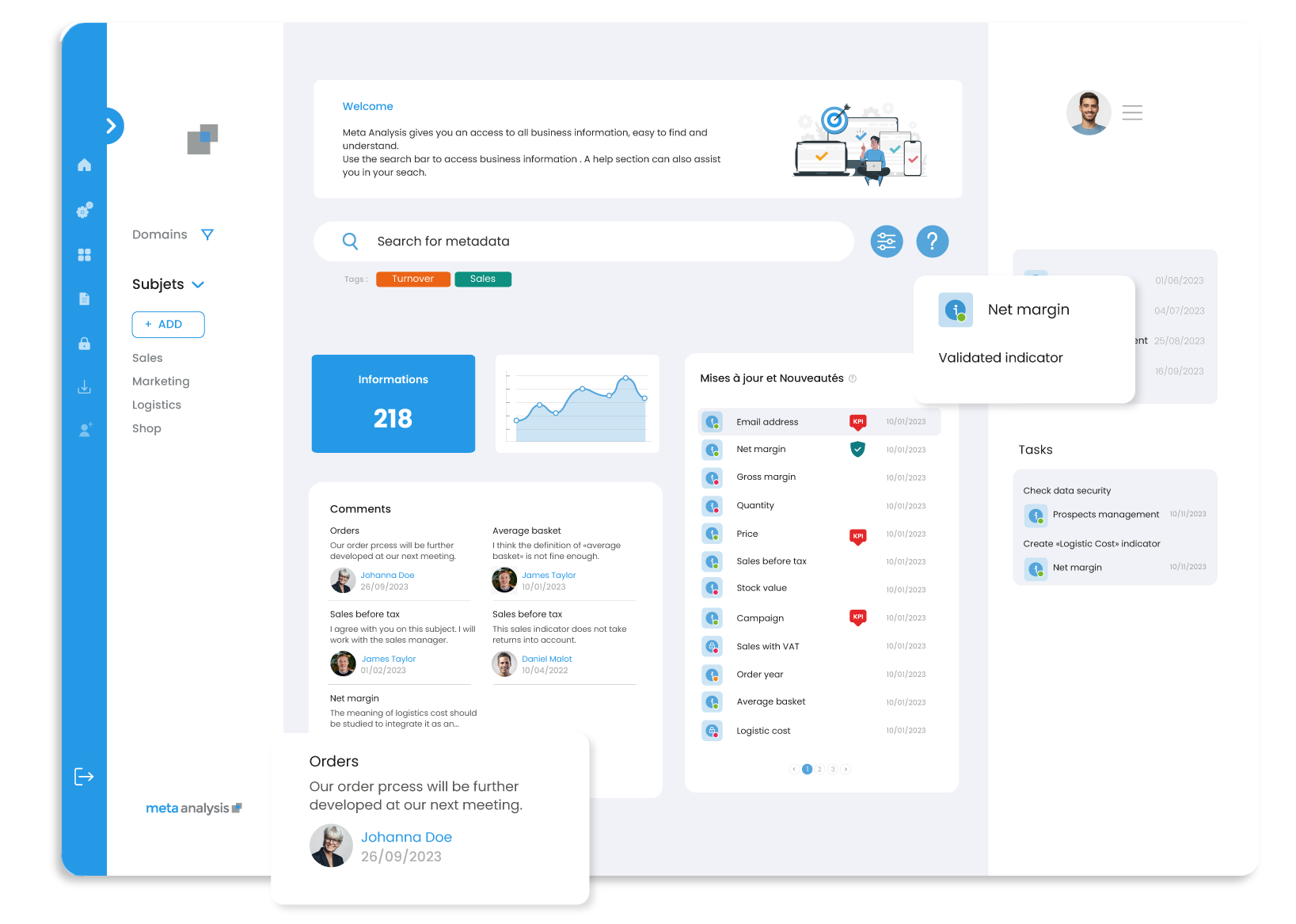 Find all our events, register for webinars or seminars
and follow our news here!
The DATA exploitation is today at the center of strategic priorities.
Our Data Governance repository gives a corporate visibility of your entire DATA assets and their business significance.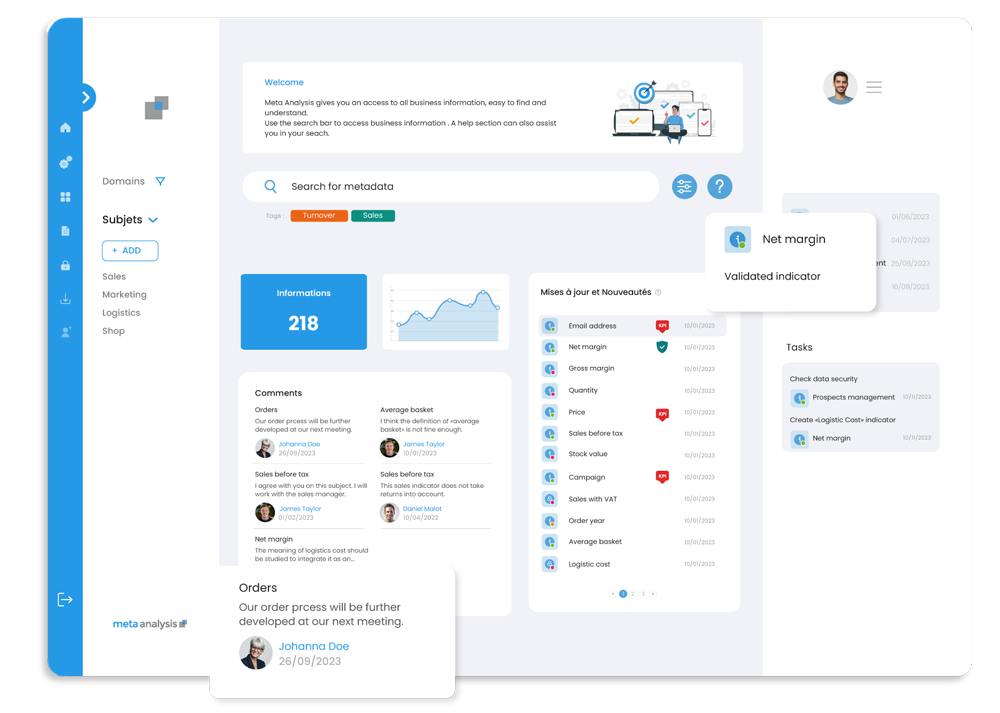 The portal provides easy access to all users who can understand business information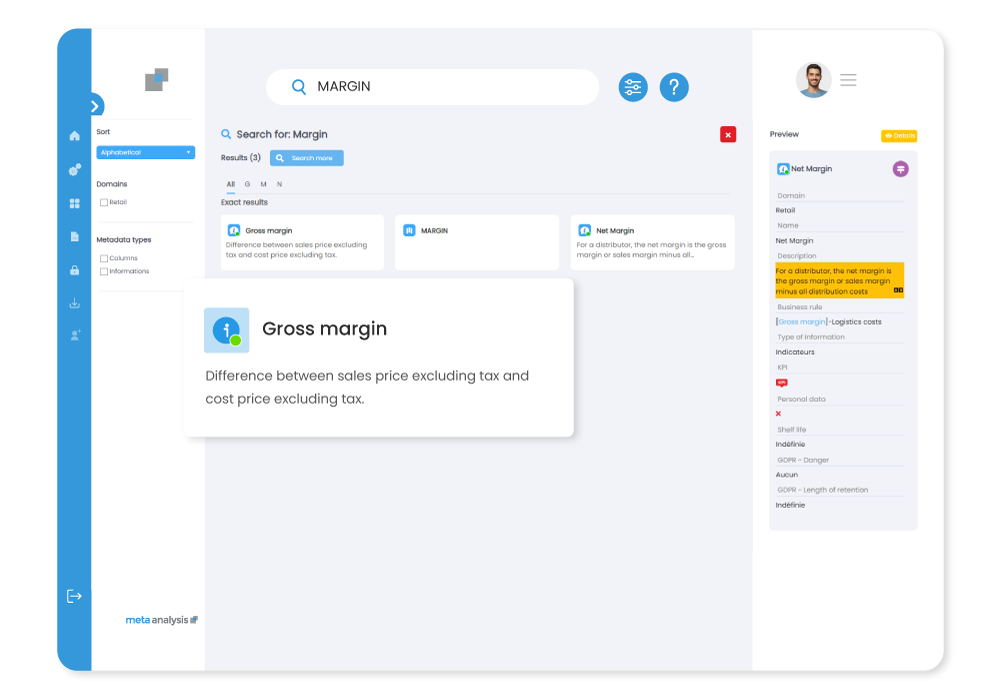 The search function will give an exact result and suggestions with filters to refine searches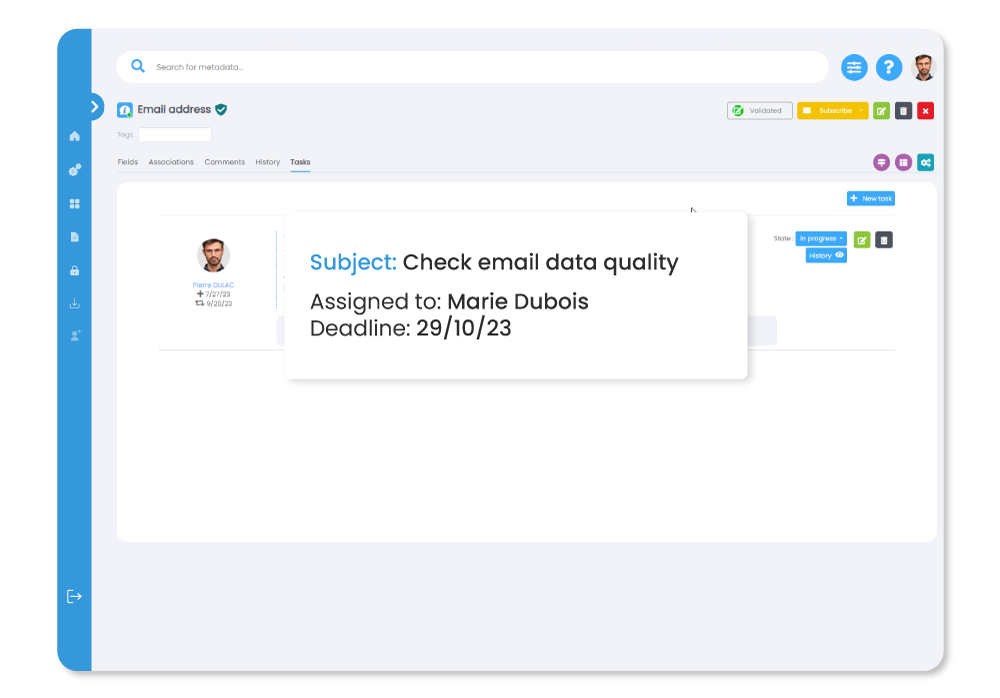 Comments and tasks give the opportunity to all users to be involved in enriching the repository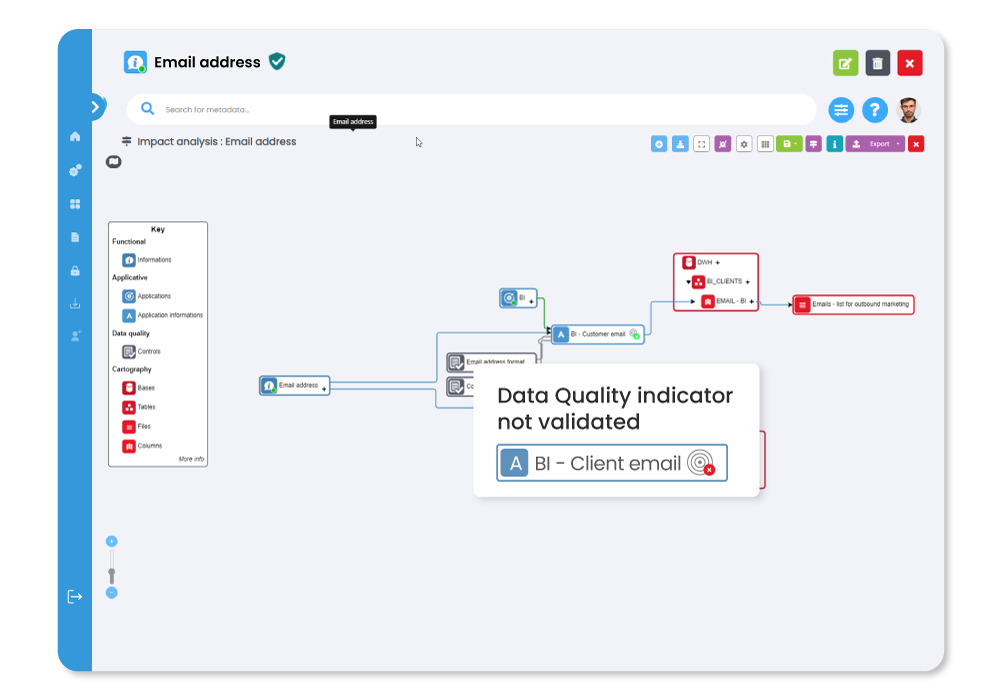 Data Lineage gives a graphical analysis and the possibility to work in workshop mode, enriched by the vision of data quality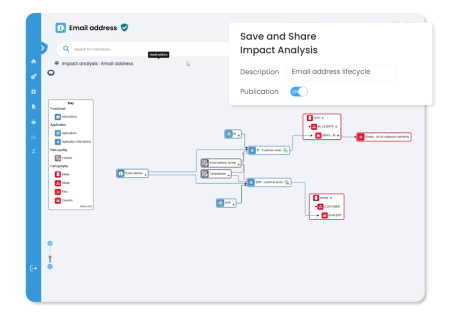 With the new Data Lineage, you will save and share impact analyzes carried out by experts
We have been working with our customers for 20 years and they have greatly contributed to the functional enrichment of Meta Analysis.

Our customers represent all industries, some with legal traceability constraints such as Banking and Insurance, but also Industry, Services and Retail.
For you to discover our solution, we have created 4 demonstration videos:
THE PORTAL
THE ADVANCED MODULE
THE EVOLUTIVE DATA LINEAGE
THE FUNCTIONAL ADMINISTRATION
To receive access to these videos, please complete the form.