Data Governance Repository
& Data Catalog
A vision of all your data and its business significance.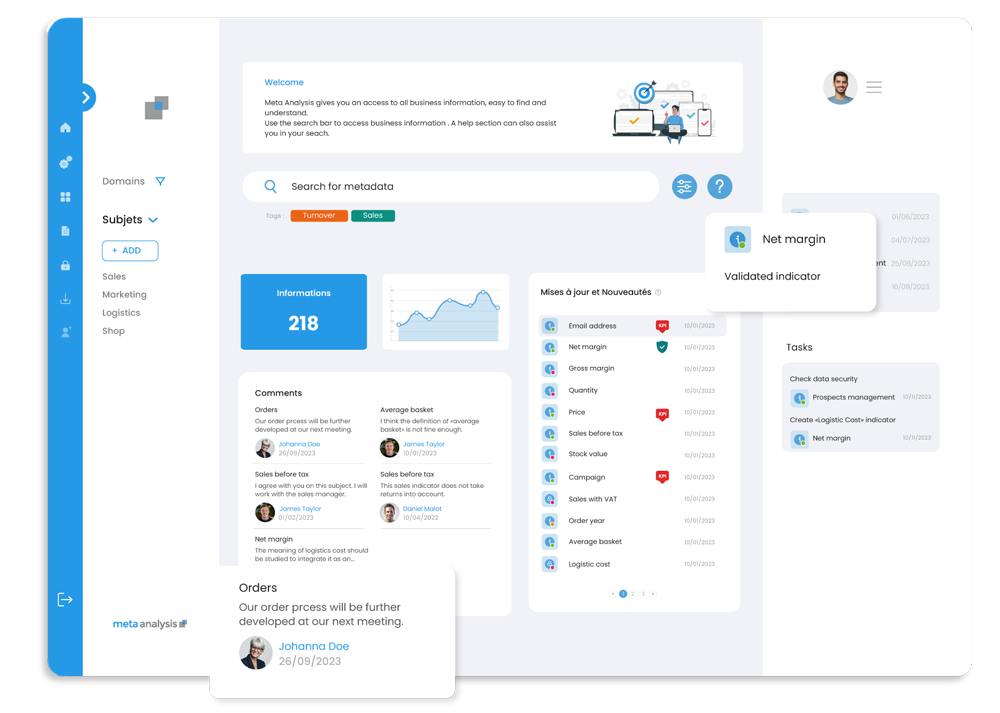 Data Governance
organization
Organize data governance. What organization should be put in place? What are the roles and responsibilities of each collaborator?
Business Glossary
Business informations
Have a single repository. This Business Glossary becomes the memory of your company. It must be shared to everyone.
What are my apps? What information is available in these applications? What business information is attached to application information?
What is the quality of the information? How does this quality evolve? How to visualize it simply?
IS cartography
Data Catalog
What are the storages, transformations, flows of data and restitutions that compose my IS?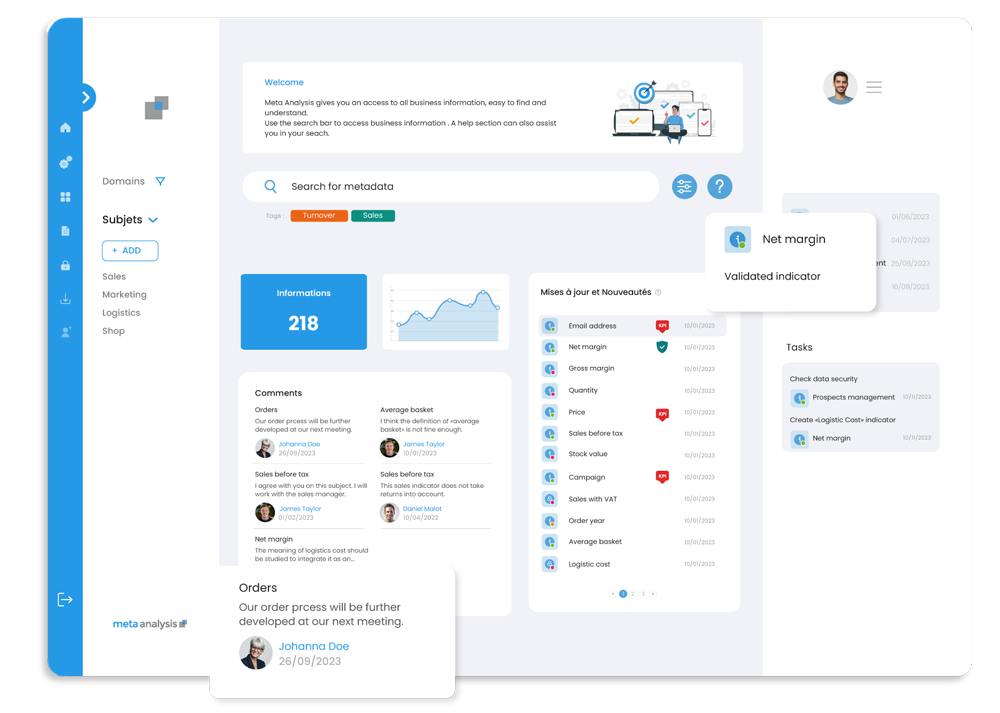 The portal provides easy access to all users who can understand business information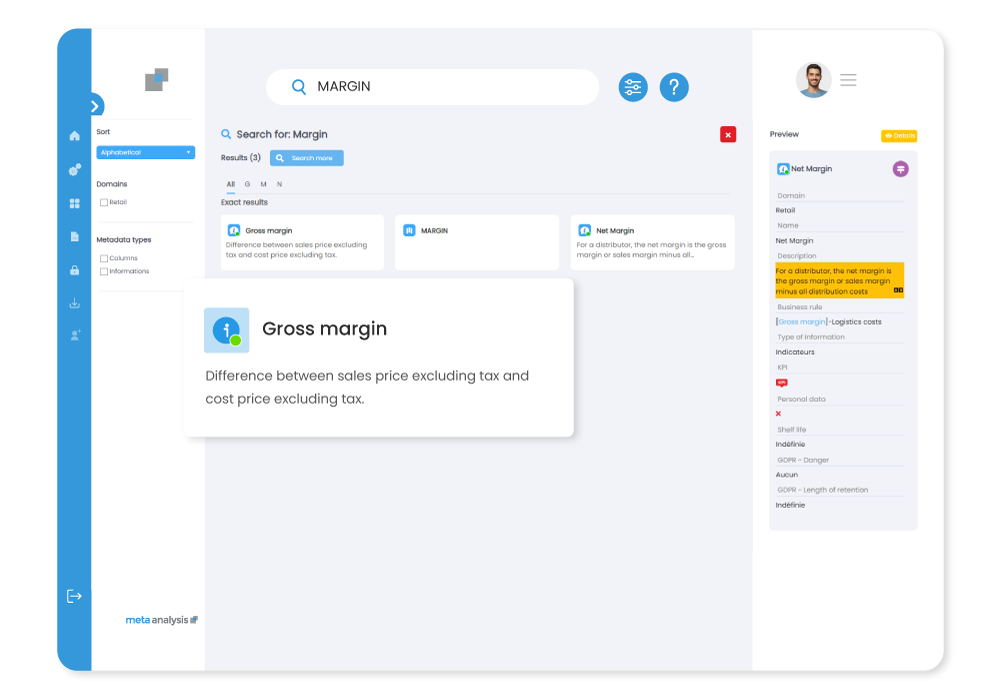 The search function will give an exact result and suggestions with filters to refine searches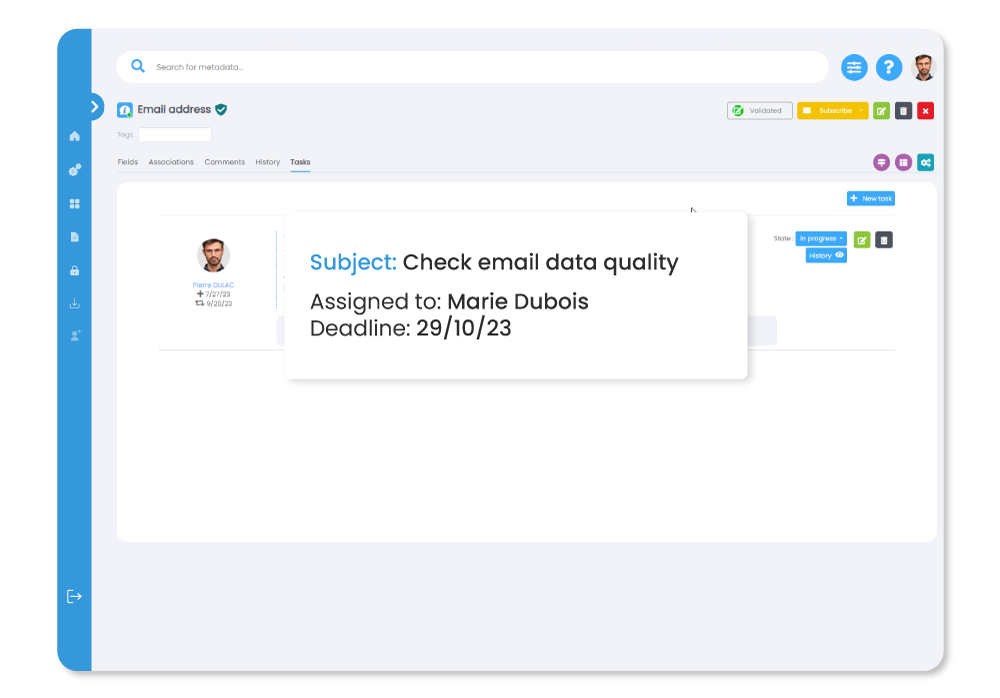 Comments and tasks give the opportunity to all users to be involved in enriching the repository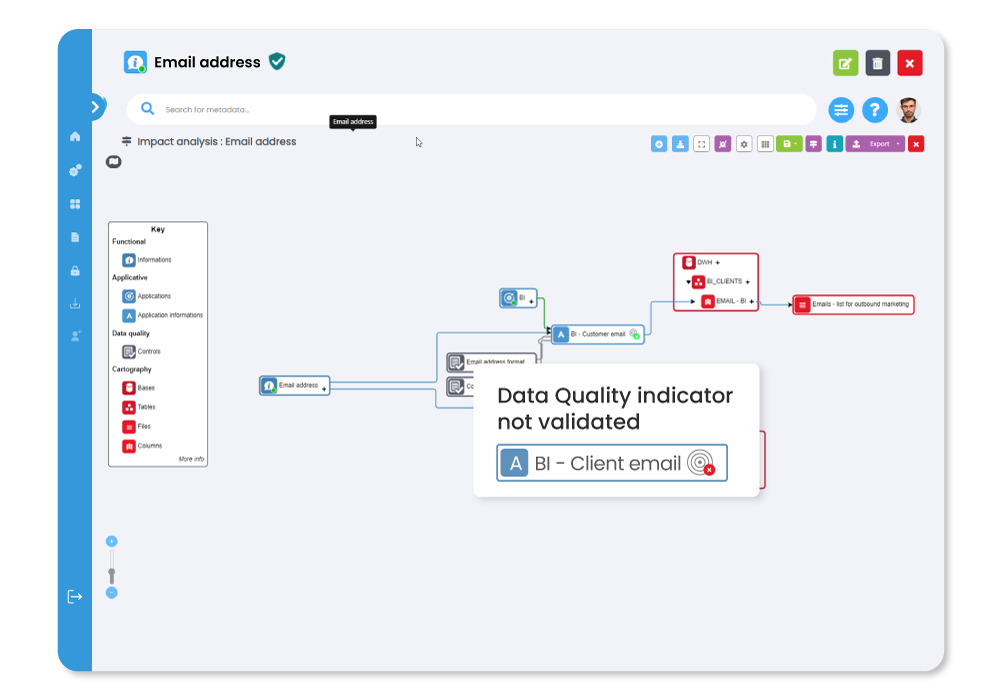 Data Lineage gives a graphical analysis and the possibility to work in workshop mode, enriched by the vision of data quality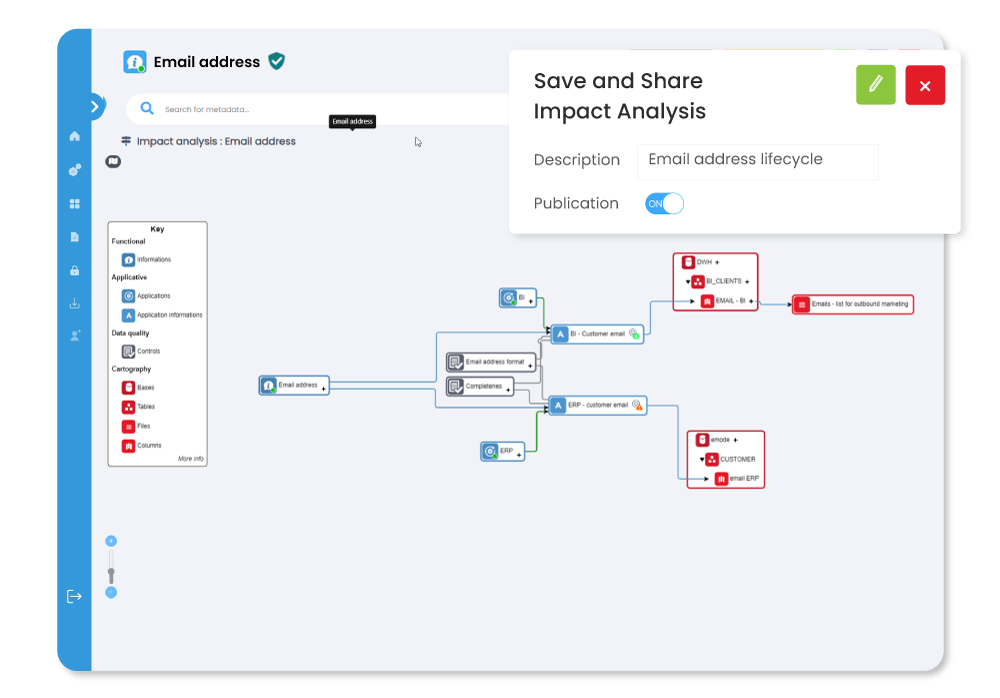 With the new Data Lineage, you will save and share impact analyzes carried out by experts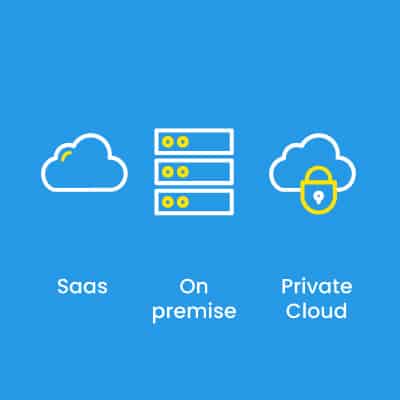 The installation: your choice
Meta Analysis can be installed in SaaS mode, on-premise or in your cloud.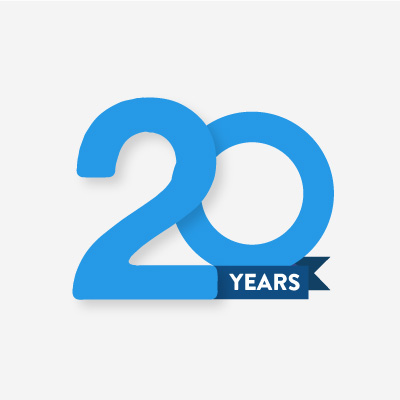 Functional richness
Due to the needs of our customers, Meta Analysis is functionally rich (roles, domains, workflows).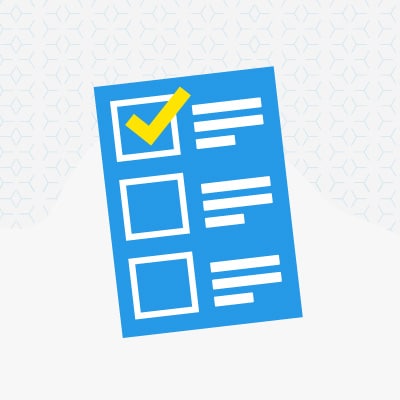 Full customization without development
We provide a completed or simplified metamodel at the start of the project, fully configurable.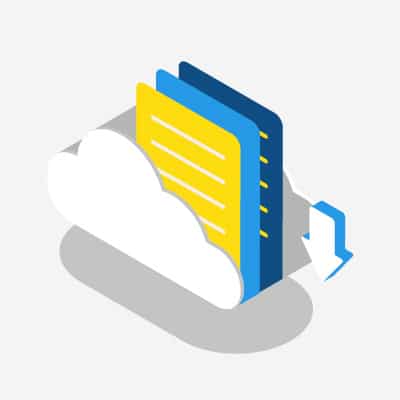 Historization
Metadata evolutions are recorded to find all the changes in the information and the entire repository.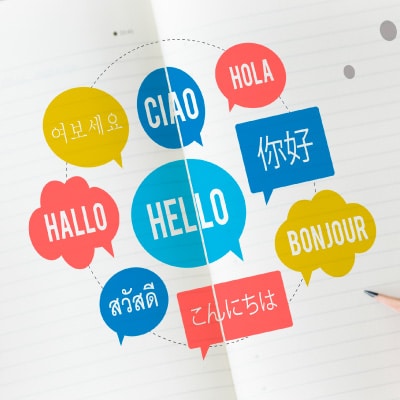 Multilingualism
Meta analysis is natively multilingual: solution and content. We provide the language(s) you want.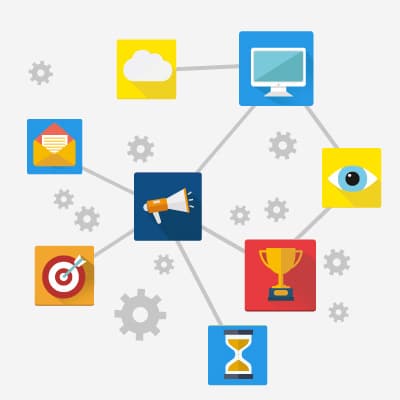 An open solution
Uploads are possible with connectivities or CSV loading. Access is native through searches and integrated reporting.